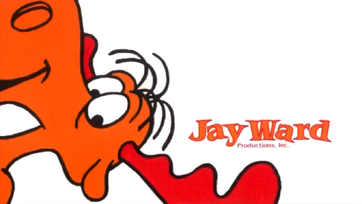 Jay Ward Productions (also known as Bullwinkle Studios) is an American animated television cartoon series production company, founded in 1948 by American cartoonist, Jay Ward. It made extensive use of limited animation techniques. It's most notable production is The Rocky & Bullwinkle Show and George of the Jungle.
The company also designed trademark characters like Cap'n Crunch, King Vitaman, Quisp, Aunt Jemima, and Quake breakfast cereals, and made numerous commercials for these products. The company mostly stopped producing new animation around 1984.
Jay Ward Productions, managed by members of his family, is located across the street from the Chateau Marmont on the Sunset Strip.
Today, Bullwinkle Studios, a joint venture between Dreamworks Classics and Jay Ward Productions, represents the catalog. Distribution rights are handled by The Program Exchange, the corporate successor to Dancer Fitzgerald Sample (which originally brokered advertising for and, through its Gamma Productions subsidiary, animated Ward's productions).
Productions
Television
Jay Ward Productions
Bullwinkle Studios
George of the Jungle (2007-2008; 2015-2017)
Live-action
Jay Ward Productions
Fractured Flickers (1963-1964)
Films
Live-action
Jay Ward Productions
Bullwinkle Studios
Animation
Bullwinkle Studios
Live-action and Animation
Jay Ward Productions
External links
Community content is available under
CC-BY-SA
unless otherwise noted.